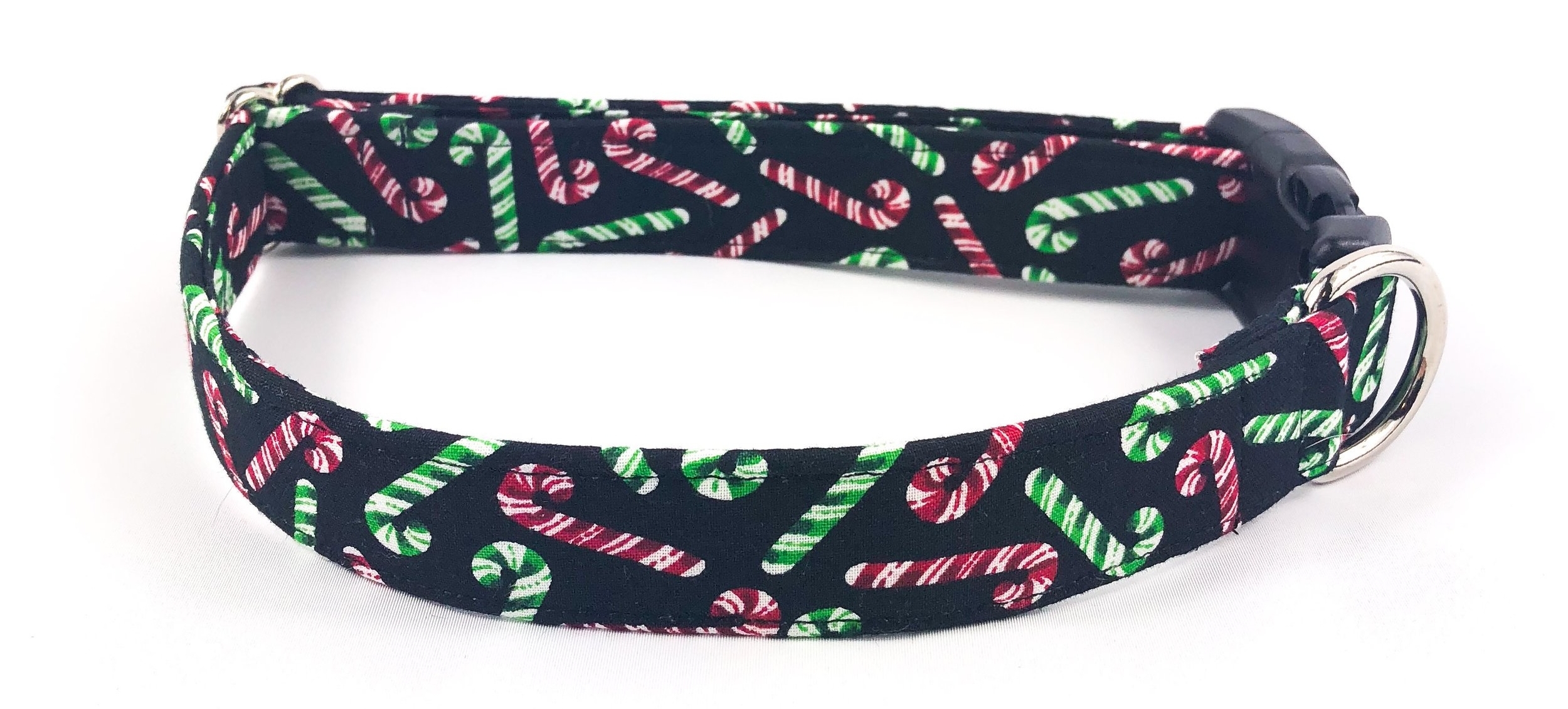 Festive Candy Canes
Made to order, these collars can be customized from the size to the style of collar!
Small- 8"-13" necks
Medium- 11"-17" necks
Large- 15"-23" necks


Please keep in mind that no two collars will be the same due to the fact that each collar is handmade so placement of the fabric might differ from collar to collar.

**Culrytailedhawk partners with a non-profit spay and neuter organization donating handmade collars for their benefit!**
Every collar comes with a CurlytailedHawk Branded Tag even though it may not be shown in the stock photo. If you have any questions or concerns, please contact us before purchase.